By now you have probably heard of Bitcoin and other cryptocurrency – the virtual money traded online using encrypted peer-to-peer software. But, until now, you may not have thought about how the technology could benefit your not-for-profit organization.
The increasing popularity of these digital currencies may offer new opportunities for your organization because they represent new ways to raise money and conduct business, their transactions are secure, and their underlying technology has the potential to dramatically lower not-for-profits' bookkeeping costs.
Accepting Cryptocurrency Donations
Your not-for-profit organization may consider capitalizing on the cryptocurrency trend with its donations. Many major retailers accept virtual dollars, including eBay, Dell, and PayPal. Whether it makes sense for you will depend on your organization, and the demographic of your key donors. A Millennial or younger-skewing donor-base may be more interested in having a cryptocurrency option. A recent survey conducted by CoinDesk found 60 percent of Bitcoin users are 35 years old or younger. Perhaps the biggest upside to accepting cryptocurrency donations is that many of the online platforms used to trade cryptocurrency do not charge processing fees for digital currency donations to 501(c)(3) organizations. That means your organization is getting someone's donation in its entirety, which may give them more incentive to donate.
Signing up to accept cryptocurrency is quite easy. You simply choose an online wallet, sign up for an account, and start receiving donations. There are dozens of online wallet choices in the marketplace, so do a little research to understand the reputation, sponsor, and regulatory framework applicable before deciding which one to use.
Organizations will also want to carefully consider the policies and other implications of using cryptocurrencies. For instance, when considering how to mitigate fraud or exposure to volatility, how long will the organization hold the cryptocurrency in the electronic wallet before converting to cash? In addition, cryptocurrency comes with some accounting and tax issues that should be considered. Just because you have signed up to start receiving cryptocurrency donations does not mean your internal controls and processes are ready for the change.
Adopting the Technology Behind Cryptocurrency
While not readily available at present, one segment of the digital currency marketplace could greatly benefit a not-for-profit's bottom line: adopting the cryptocurrency technology for your organization's bookkeeping.
Cryptocurrency does not have a centralized control for transactions, like a bank, but instead is recorded using technology called Blockchain. In a public Blockchain, like the one used by Bitcoin, transactions are completed by people known as "miners" who solve complicated math problems to break the encryption coded behind each piece of currency. Verified transactions are then listed in order – like a chain – on a public, web-based ledger. Every transaction contains a unique digital signature and time stamp, making them incredibly hard to modify and the ledger less susceptible to exploitive hackers. Similar benefits, without some of the computational costs, can be obtained through private Blockchains where the organization retains the ability to approve transactions to be written to the Blockchain directly.
Though Blockchain was first introduced in 2009, its use outside of the cryptocurrency world is still relatively new, so while there are several perceived benefits to a not-for-profit organization, it will take some time before turnkey systems are available. It should be noted that several of the more prominent manufacturers of bookkeeping software have already made it known that they are developing packages.
There are several elements of Blockchain that make adopting the technology worth considering once it becomes mainstream. Transactions, once entered, cannot be modified, which dramatically cuts down on both the risk of fraud and the potential for human error or inaccuracy in bookkeeping. Accountants using Blockchain can focus more on inputs and outputs versus comparing financial statements to bank statements.
You could also use your Blockchain ledger to set rules for how money is spent, which can help ensure that donations earmarked for certain projects are funneled to those ventures. It also allows you to more easily gather statistics on how money from transactions is spent, which can be used to report back to your donors and board members on the organization's financial management.
Not-for-profit organizations frequently have limited resources, and using a more automated approach to transactions may allow organizations to devote more resources to strategic planning.
Weighing Your Options
Cryptocurrencies may sound foreign and difficult to understand, but the implications for not-for-profits and their ease of use may be worth the time to research how the digital currency and its underlying technology could benefit your organization.
For More Information
If you have any comments or questions about how you might use cryptocurrencies in your not-for-profit organization, please contact us.
---------------------------------------------------------------------------------------------------------------------
Brenda Piazza is a Director of IT Audit Services at CBIZ MHM, LLC. She can be reached at 858.795.2213 or brendap@cbiz.com.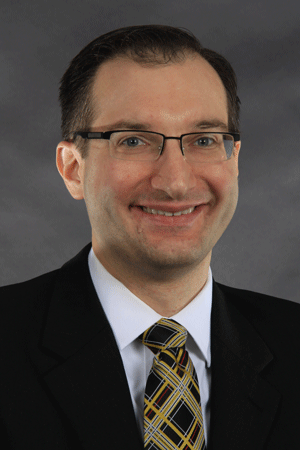 Mark Winiarski is a Director at CBIZ & MHM in the Kansas City office. He can be reached at 913.234.1656 or mwiniarski@cbiz.com.
Copyright © 2018 CBIZ & MHM (Mayer Hoffman McCann P.C.). All rights reserved. CBIZ and MHM are separate and independent legal entities that work together to serve clients. CBIZ is a leading provider of tax and consulting services. MHM is an independent CPA firm providing audit and other attest services. This article is protected by U.S. and international copyright laws and treaties. Use of the material contained herein without the express written consent of the firms is prohibited by law. Material contained in this alert is informational and promotional in nature and not intended to be specific financial, tax or consulting advice. Readers are advised to seek professional consultation regarding circumstances affecting their business.