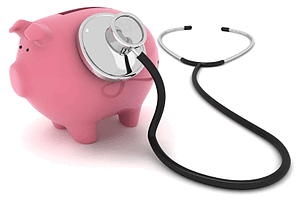 The Institute of Medicine defines health literacy as the "degree to which individuals have the capacity to obtain, process and understand the basic health information and services needed to make appropriate health decisions."
According to the U.S. Department of Education's National Assessment of Adult Literacy, more than 1 in 3 Americans, or over 77 million people, are considered to have inadequate health literacy. Low health literacy often results in higher utilization of both basic and expensive health services, which adds up quickly. It is estimated that low health literacy costs the U.S. $106 to $238 billion annually and accounts for 7 to 17 percent of all personal health care expenditures.
Becoming health care literate, however, is harder than it may seem. In order to be considered health care literate, a consumer must be able to:
Access health care services
Analyze relative risks and benefits
Calculate dosages
Communicate with health care providers
Evaluate information for credibility and quality
Interpret test results
Locate health information
This is where organizations can help their employees.
Beyond providing employees with required plan documents and open enrollment assistance, it is important to provide year-round employee education and communication. To achieve buy-in, communication regarding health insurance and benefits should resemble a marketing campaign more than a typical HR information campaign. Use a variety of communication methods, such as handouts, emails, videos, face-to-face meetings, and presentations. Repeat key messages to ensure sufficient exposure and understanding. Doing so will help employees become wiser health care consumers, which, in turn, will help lower overall health care costs.
At a bare minimum, organizations should focus their education and communications strategy on teaching employees about the basics of health insurance. This can include explaining the different types of health plans, the difference between in-network and out-of-network care, how to use health spending accounts and how claims become bills. It is also a best practice to communicate cost-savings strategies, such as opting for generic medication, choosing urgent care over the ER and shopping around before obtaining treatment whenever possible. By providing this education to employees, they become empowered to make more informed health care decisions.
Consider these nine additional communication methods to start engaging your employees today. In addition to basic benefits education, a robust plan will include information on preventive care and wellbeing and will focus on increasing employee engagement. Beyond understanding the cost of health care, many employees are not engaged in taking charge of their health. One example is the growing prevalence of obesity in the U.S. According to the CDC, more than one-third of adults in the U.S. are obese.
Employee behavior and lifestyle are significant factors in health status—often trumping genetics, the environment or access to care—and can have a huge impact on the cost of health care. Employers who pay the majority of their employees' health care costs have an enormous stake in engaging their employees in their own health care.
When employees are informed, they're better equipped to make the right decisions for their health and their wallet. It's never too late to implement health literacy and benefits education at your organization.
If you have any questions or comments, please contact us.
Copyright © 2019 CBIZ & MHM (Mayer Hoffman McCann P.C.). All rights reserved. CBIZ and MHM are separate and independent legal entities that work together to serve clients. CBIZ is a leading provider of tax and consulting services. MHM is an independent CPA firm providing audit and other attest services. This article is protected by U.S. and international copyright laws and treaties. Use of the material contained herein without the express written consent of the firms is prohibited by law. Material contained in this alert is informational and promotional in nature and not intended to be specific financial, tax or consulting advice. Readers are advised to seek professional consultation regarding circumstances affecting their business.