Seemingly every discussion of changes to the tax code includes a plan to "close loopholes." But often one person's loophole is another's incentive.
The discrepancy arises because the term "loophole" is used broadly to describe any tax benefit that accrues to a small group or industry. But in reality, provisions of the tax code that provide a specific benefit to an industry or group are not really loopholes. These are examples of the code working as designed.
A true loophole is a poorly drafted or ambiguous code or regulatory provision that allows for an unanticipated tax benefit. True loopholes are often the subject of litigation and other IRS enforcement actions. They resemble a virtual game of whack-a-mole between the IRS and tax planners, with tax planners often being the winners. One such loophole is the "Gingrich-Edwards loophole" involving S corporation owner-employees.
A Closer Look at the Gingrich-Edwards Loophole
The Gingrich-Edwards loophole relies on the ambiguity in the term, "reasonable compensation." Under the current law, an S corporation shareholder who is also an employee of the S corporation, i.e., an owner who performs services for the S corporation as an employee, must be paid reasonable compensation for his or her services.
Reasonable compensation is subject to employment (FICA) tax. The FICA tax rate can be up to 15.8% of the owner-employee's compensation. Distributions of profits from an S corporation are not subject to FICA, however. This gives taxpayers an incentive to keep their compensation as low as possible to limit the impact of the FICA tax. And the IRS has responded with litigation and guidance to try to prevent S corporations from paying too little compensation to owner-employees.
How Does the Gingrich-Edwards Loophole Relate to the 2020 Presidential Election?
There are two presidential candidates who have specifically called for a permanent closure of the Gingrich-Edwards loophole: Sen. Bernie Sanders (I-VT) and Sen. Elizabeth Warren (D-MA). Both have called for the elimination of the Gingrich-Edwards loophole in campaign speeches and policy proposals.
Where the candidates' focus on this particular loophole is coming from is not clear, but it's a loophole that is not unfamiliar to politicians. Former Vice President Joe Biden released his tax returns which showed that he had established an S corporation that shielded much of his income from FICA taxes. The loophole's name is derived from two former senators who were also presidential candidates at one time, Newt Gingrich (R-GA) (who purportedly saved $69,000 in FICA taxes in 2010) and former Senator John Edwards (D-NC) (who purportedly saved $600,000 in FICA taxes from 1995 to 1999).
The Logistics of Closing Loopholes
But how would or could the loophole be closed? Neither Sen. Sanders nor Sen. Warren has released a specific proposal. The attempt to close the loophole is not new; then President Obama called for closing the loophole in his 2015 budget.
There is an old proposal from the Joint Committee on Taxation that called for the closure of the loophole by providing that any net income from an S corporation would be subject to self-employment tax, which is similar to FICA taxes, if it were a business described in Code Section 448(d)(2). This section is particularly notable because it forms the basis for the Specified Services Trade or Business (SSTB) designation that carves out certain taxpayers from the benefit of the tax reform law's Qualified Business Income (QBI) deduction.
It seems reasonable to assume that one easy way to close the loophole would be to state that any net income derived by an owner from an S corporation that meets the definition of SSTB would be subject to FICA or self-employment taxes. The rationale by the Joint Committee on Taxation was that any net income from these service activities was really derived from the services performed by the owner-employees, and as such, it more accurately represents compensation and not a return on the owner-employee's investment. This rationale is also applied to the QBI deduction.
SSTBs are ineligible for the QBI deduction because the drafters of the tax reform legislation (more commonly known as the Tax Cuts and Jobs Act) sought to stimulate capital investment while not allowing a tax benefit to service businesses. The QBI rules and specifically the SSTB definitions may provide a clearer path to the type of legislation or proposal that would close the Gingrich-Edwards loophole.
It may be that the 2020 presidential candidates go even further and propose that net income from any S corporation would be subject to FICA or self-employment tax, regardless of whether the shareholder is an employee. That treatment would be similar to the tax treatment for partnerships and LLCs.
Stay Tuned
As we progress through the 2020 presidential campaign, it is possible that more details regarding closing the Gingrich-Edwards loophole or other tax loopholes will arise. For more information on how this and other tax proposals offered by the 2020 candidates will affect your taxes, please contact us.
---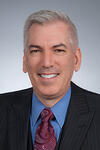 Bob Smith, CPA, MST is a Managing Director in the Tax Group. He can be reached at 617.761.0705 or Bob.Smith@cbiz.com.

© Copyright 2019 CBIZ, Inc. and MHM. All rights reserved. Use of the material contained herein without the express written consent of the firms is prohibited by law. This publication is distributed with the understanding that CBIZ is not rendering legal, accounting or other professional advice. The reader is advised to contact a tax professional prior to taking any action based upon this information. CBIZ assumes no liability whatsoever in connection with the use of this information and assumes no obligation to inform the reader of any changes in tax laws or other factors that could affect the information contained herein.