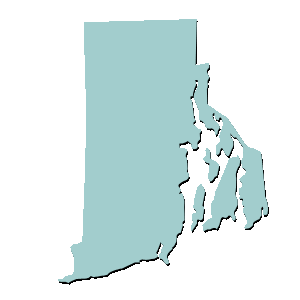 Roughly 90,000 taxpayers in Rhode Island have a significant tax relief opportunity available to them. That's the estimated number of taxpayers who owe the state taxes, and Rhode Island is offering a tax amnesty period to assist taxpayers with becoming compliant.
State and local tax requirements are complex and vary by taxing jurisdiction. As a result, businesses and individuals may find they are inadvertently not be paying the full amount of taxes that they owe. The cost of unpaid taxes is steep, but taking advantage of Rhode Island's tax amnesty program can help minimize the impact of delinquent tax bills.
Why States Offer Amnesty Periods
Uncollected taxes are subject to fines and other late payment penalties. They also accrue interest. In Rhode Island, interest is accrued at 12 percent for periods prior to Sept. 30, 2006, and 18 percent for periods after that date. There's no typically no limit to how long of a look-back period regulators will consider if a state tax auditor uncovers non-filed returns. So if unpaid taxes go back several years, businesses and individuals may have a high tax bill to pay.
States periodically offer amnesty programs to reduce the costs associated with getting back into compliance. Amnesty programs help bring additional revenue to the state, and Rhode Island's amnesty program may be particularly beneficial for the state, which reported an approximately $60 million shortfall in its 2016-2017 budget. It anticipates another shortfall in 2017-2018. During a previous amnesty program, Rhode Island collected $22.4 million of its outstanding balances. The total for this amnesty period is not expected to be as high.
What Rhode Island is Offering
Rhode Island's Division of Taxation Tax Amnesty Program opened on Dec. 1, 2017, and will run through Feb. 15, 2018. The program waives fines and penalties and reduces the interest on the unpaid taxes by 25 percent.
Taxpayers with unpaid taxes accrued before Dec. 31, 2016, who are not currently in bankruptcy, the subject of a criminal investigation or any civil or criminal proceedings involving fraud or tax compliance are eligible for the program.
Eligible businesses and individuals will be able to take advantage of the program to get some relief for a variety of state and local taxes, including:
Corporate income tax
Estate tax
Fiduciary income tax
Personal income tax
Sales tax
Use tax
Cigarette and tobacco products taxes
Employer taxes
How to Take Participate in the Rhode Island Tax Amnesty Program
To participate in the tax amnesty program, taxpayers must complete a Tax Amnesty application. The return asks for information about the type of delinquent tax, the period of delinquency, and the interest accrued on the delinquent tax. Taxpayers may also need to file personal income tax returns from a prior year.
Once amnesty has been approved, taxpayers should receive a Statement of Accounts Eligible for Amnesty 2017 from the Division of Taxation. The statement includes an invoice number and will allow taxpayers to begin paying their bill using an online system. A full description of how to participate is available on the state's amnesty website, www.taxamnesty.ri.gov.
How Participation Benefits Taxpayers
Getting back into compliance can be burdensome, but it reduces the expenses associated with delinquent taxes. It also offers a reprieve from other consequences of not paying taxes. The state may use civil or criminal prosecution to recover taxes. It may also suspend professional licenses, driver's licenses, motor vehicle registration or sales tax permits due to a taxpayer's unpaid taxes.
The compliance period is short, and time is of the essence. Completed and signed Tax Amnesty Returns and any related payments must be submitted to the state on or before Feb. 15, 2018. If you have any questions, please contact us.
...............................................................................................................................
Tarra Curran is a Leader of the State and Local Tax Practice in New England. She can be reached at tcurran@cbiztofias.com or 401.626.3240.
© Copyright 2017 CBIZ, Inc. and MHM. All rights reserved. Use of the material contained herein without the express written consent of the firms is prohibited by law. This publication is distributed with the understanding that CBIZ is not rendering legal, accounting or other professional advice. The reader is advised to contact a tax professional prior to taking any action based upon this information. CBIZ assumes no liability whatsoever in connection with the use of this information and assumes no obligation to inform the reader of any changes in tax laws or other factors that could affect the information contained herein.