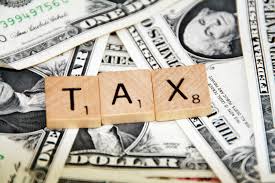 On Sept. 30, 2021, the Massachusetts legislature enacted an elective pass-through entity (PTE) tax. The PTE tax is intended to enable Massachusetts taxpayers that are PTE owners to deduct state and local (SALT) taxes exceeding the annual $10,000 deduction limitation ($5,000 for married individuals filing separately) for federal income tax purposes.
Under this new provision, an eligible PTE may elect to pay an excise on its qualified income taxable in Massachusetts at a rate of 5%. Qualified members of an eligible electing PTE can claim a refundable credit against their Massachusetts personal income tax. The credit equals each qualified member's proportionate share of tax due and paid by the eligible PTE, multiplied by 0.9. The credit is available for the member's tax year in which the electing PTE's tax year ends.
The electing PTE's excise tax is in addition to any other Massachusetts tax imposed on the PTE. Further, the excise tax is due and payable on the eligible PTE's original return, which is due at the same time as a partnership information return or a corporate excise return under Chapter 62C. The new PTE tax laws do not change the filing requirements for qualified members of an electing PTE.
This PTE tax election is effective for tax years beginning on or after Jan. 1, 2021. Once an election is made for a particular year, the election cannot be revoked. The PTE tax will become inactive when the federal SALT cap under IRC Sec 164(b)(6) has expired or been repealed.
For more information about how this affects you and your business, please contact a member of our team.
............................................................................................................................................................
Tarra L. Curran is a Managing Director in the Tax Group and leader of the New England State and Local Tax Practice. You can reach her at 401-626-3240 and TCurran@cbiz.com